Our planning tool,
CPOtracker™
,
was
designed by certified
planners

for the purpose of managing the development and
ongoing maintenance of the preparedness process.
CPOtracker will assist you in developing and maintaining:
•
Disaster Recovery Plans
for Information Technology
•
Business Continuity Plans
supporting the business or
administrative side of your organization
•
Continuity Of Operations Plans (COOP)
as required
for government organizations
•
Plans supporting Emergency Management
.



Contingency Planning & Outsourcing, Inc.


Software and Services for Disaster Recovery, Business Continuity,
COOP and Emergency Management







The most difficult aspect of preparedness is not the development of plans and procedures, but rather
in keeping plans current and knowing how ready your organization is to effectively respond to and
recover from any emergency.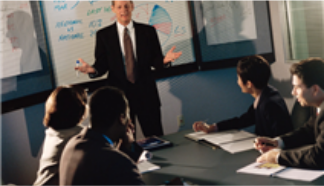 Compliance
– As a by-product of using
CPOtracker
to address your preparedness needs, you will be able to
demonstrate compliance with many government, regulatory and best-practice requirements, such as: FISMA, NIST
Special Publications, PS-Prep, NIMS/ICS, HIPAA, SOX and many more.
CPOtracker
is scalable in pricing as well as implementation.
Whether you have one plan to build and maintain
for one location or hundreds of plans at multiple locations, CPOtracker can be packaged to fit your needs and budget.
Click here for a four-minute PowerPoint overview of CPOtracker.
Click here to request a live demonstration of CPOtracker

Click here to view the Sept 9, 2011 press release announcing CPO / MissionMode partnership